Need Help?
Have a question about our school?
Click here to
Ask AoPS Academy!
Our Team
Our Founders
Richard Rusczyk
Art of Problem Solving was founded by Richard Rusczyk in 2003 to create interactive educational opportunities for avid math students. Richard is the author or a co-author of 7 AoPS textbooks and a past Director of the USA Mathematical Talent Search. He was a participant in National MATHCOUNTS, a three-time participant in the Math Olympiad Summer Program, and a USA Mathematical Olympiad winner (1989). He received the World Federation of National Mathematics Competitions Paul Erdös Award in 2014. He graduated from Princeton University in 1993, and worked as a bond trader for D.E. Shaw & Company for four years. AoPS marks Richard's return to his vocation - educating motivated students.
Glen Dawson
In 2014, Glen founded a learning center in Morrisville, North Carolina, that two years later became the first AoPS Academy campus. Glen served as the National Director of AoPS Academy until his retirement in 2019. He has experience as a college math professor, statistician, and expert SAS programmer. He has been a professional math tutor for many years, and specializes in training academically-advanced and high-performing math students. Glen is a graduate of Duke University and holds a graduate degree in statistics from Boston University.
David Patrick
Dave joined AoPS in 2004. He is the author or a co-author of 4 AoPS textbooks. Dave earned the sole perfect score on the American High School Mathematics Examination (AHSME) in 1988 and was a USA Mathematical Olympiad winner that year. He attended the Research Science Institute (RSI) in 1987, and the Math Olympiad Summer Program in 1988, where he first met fellow student Richard Rusczyk. He also finished in the top 10 on the Putnam exam in 1991. Dave graduated from Carnegie Mellon in 1992 with a BS in Mathematics/Computer Science and an MS in Mathematics. He went on to earn his Ph.D. in mathematics from MIT in 1997. He was an acting Assistant Professor at the University of Washington from 1997 to 2001. Dave is originally from Western New York and is an alumnus of the SUNY Buffalo Gifted Math Program.
Management Staff
Interested in joining our team? Click here to learn more!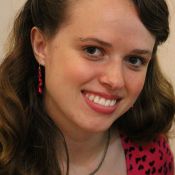 Katie Doles - Campus Director
Katie Doles is the Campus Director for AoPS Academy Morrisville. Katie holds a Master's degree in mathematics from Wake Forest University where her thesis topic was Three Player Partizan Game Theory. She has extensive teaching experience with students of many ages, from elementary school through advanced college courses. Having received her own middle-and high-school math education through Art of Problem Solving, Katie says "I feel that math at its heart is a very affectionate and enjoyable subject. When given the right presentation and learning tools, people can see how beautiful it really is. Art of Problem Solving does that better than anyone."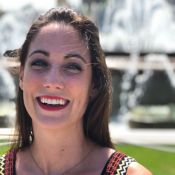 Alexandra Hanner - Associate Director
Alexandra Hanner is an Associate Director at AoPS Academy Morrisville. Alex's love for education was born out of her time at Elon University, where she studied literature and creative writing but spent much of her time establishing creative writing camps for K–12 students in nearby communities. She went on to earn her Master of Arts in Teaching from Brown University and then taught writing workshop at a New Jersey middle school for six years. She is thrilled to come full circle and return to North Carolina to work with the students of AoPS Academy! Alex loves nurturing students' enthusiasm for writing and helping them to discover their unique voices. When Alex is not teaching, she can usually be found working on personal writing projects, playing outside with her dog, or experimenting in the kitchen.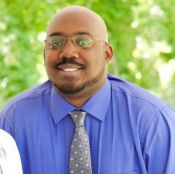 Justin Paige - Associate Director
Justin Paige is an Associate Director at AoPS Academy Morrisville. His journey in mathematics began when he taught himself Algebra I in the summer of 1996. As a Joseph E. Pogue Scholar at UNC Chapel Hill, his love for solving deep, challenging problems led him to earn a degree in Philosophy. Justin then joined Teach for America and began a career in education teaching elementary students in Miami, Florida. Returning to North Carolina, he transitioned to teach high school mathematics and earned a PRAXIS Award of Excellence along the way. When Justin is not coaching mathletes at AoPS, you can find him working on his grilling techniques, watching football or lacrosse, or browsing a Calculus book.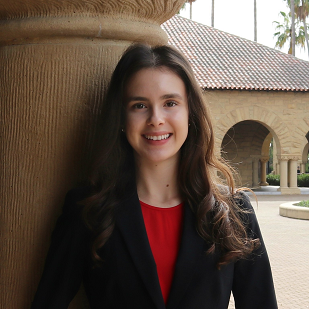 Sophia Furfine - Associate Director
Sophia Furfine is an Associate Director at AoPS Academy Morrisville. She graduated from Stanford University with a double major in math (Honors) and classics (Latin focus). Her mathematical research explored computational complexity classes on closed timelike curves, while her classics research involved translating previously untranslated 12th century Latin scrolls. Pedagogically, Sophia crafted a presentation of the Central Limit Theorem proof that has been incorporated into Stanford's probability for computer science majors class website; graded for Stanford's real analysis course requirement for honors math majors; co-led and edited Stanford's Undergraduate Classics Journal for several years; and wrote numerous Junior Classical League contests, including all levels of Latin Reading Comprehension. Outside of math and classics, Sophia combines her interests in writing and science by writing a science fiction novel as a Chappell Lougee Award Recipient. She further pursues her passion for teaching as a RYT200-certified yoga, Pilates, and HIIT instructor.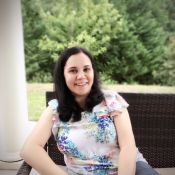 Kirti Pathak - Administrative Coordinator
Kirti is the Administrative Coordinator for AoPS Academy Morrisville. She moved to the US in 2002 and holds an undergraduate degree in accounting from Delhi University. She joined AoPS Academy in 2016 and enjoys meeting families and telling them about the impact of an AoPS education. In her free time, she likes to read, learn about different cultures and travel with her family. She especially loves to see the world through her kid's eyes.
Instructors
Interested in joining our team? Click here to learn more!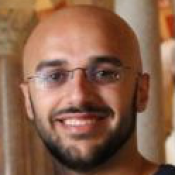 Dr. Diya Abdeljabbar
Diya earned his PhD in chemical engineering from Princeton University in 2012. He has taught mathematics at the elementary school, high school, and university levels with topics ranging from introductory algebra to differential equations. Diya has a passion for teaching students who have a great enthusiasm for learning and improving. He is currently working in the biopharmaceutical industry as an Associate Director in Engineering.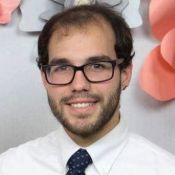 John Allums
John first discovered how much fun it is to teach math while working as a teaching assistant with the Talent Identification Program (TIP) at Duke University. He holds a degree in math from Tulane University, a Master of Arts in Teaching from Duke, and has taught math to both high school and community college students. Outside of AoPS Academy, John is a Math Learning Specialist at Wake Technical Community College. When he isn't teaching, John loves Ultimate Frisbee and speedcubing—his current best time is 10.2 seconds.
Dr. Shenek Alston
Shenek earned her PhD in statistics from North Carolina State University. She has extensive consulting experience, including time with the SAS Institute where she specialized in Econometrics and Time Series analysis using the SAS programming language. Shenek is the recipient of numerous awards and honors, and has been instrumental in modeling extreme weather events in China. She also has extensive teaching experience in algebra, trigonometry, and statistics​.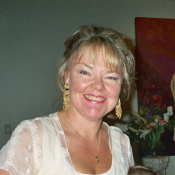 Linda Baker
Linda's joy is inspiring and motivating youth to think critically and creatively about math. Her 40-year career includes working as a Systems Network Architecture Instructor for IBM Asia Pacific, being a teacher of technical classes, teaching accelerated, advanced and compacted math to middle and elementary schoolers, including academically and intellectually gifted students. She led teams in Odyssey of the Mind, Math Counts and Math Olympiad. Linda's passion is to develop, write and implement curriculum for highly able math students. Her approach to teaching is investigative, humorous, and inviting. Linda has two children currently at NC State studying electrical engineering and at the University of SE Florida studying psychology. Linda also scuba dives, takes underwater photography, gardens, and enjoys bird watching.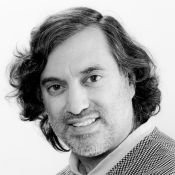 Dilip Barman
Dilip Barman loves math and teaching. He has taught students at all levels from elementary school through college, and holds degrees in mathematical sciences from The Johns Hopkins University, computer science and software development from Marist College, and computer science from Brown University. His post-graduate research applied computationally feasible hypermedia and artificial intelligence (AI) to practical instructional. He then worked in software and hardware development at IBM. Dilip is also a prize-winning photographer and has taught photography for many years. A passionate vegan cook, he hosts the largest vegetarian Thanksgiving Dinner in the US every November. Dilip is a member of the Triangle Math Teachers' Circle and homeschools his elementary-school-aged daughter.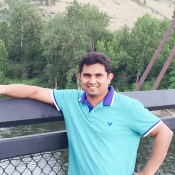 Dr. Ranil Basnayake
Ranil earned his PhD in mathematics from Clarkson University in Potsdam, NY. He continued his research career as a postdoctoral researcher at Clarkson for another three years before he moved to the Research Triangle-area. Currently, he works at Durham Tech as an adjunct instructor and as a professional mathematics tutor.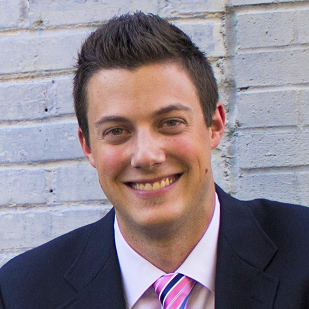 Josh Beck
Josh enjoys teaching physics because of its incredibly interactive nature within a world containing infinite examples and demonstrations. Students can find representations of what they learn in every aspect of their daily lives, and Josh's passion is helping them better understand what they observe. He believes that students know more about physics than they realize, and his goal is to help them make connections between what they already know and what they are learning so they can better understand those events and interactions. This empowers them to make accurate predictions about similar situations. Josh received his degree from North Carolina State University and has experience teaching all levels of physics from introductory through college-level. Outside of the classroom, he enjoys swimming, biking, running, and (of course) randomly interjecting physics concepts into casual conversations.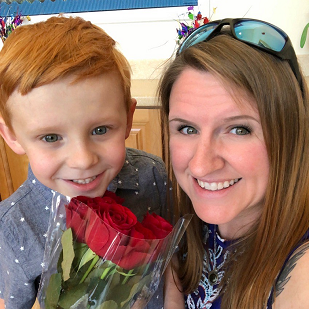 Hannah Beers
Hannah Beers is a North Carolina native. She graduated from East Carolina University with a degrees in mathematics and education. Hannah has been teaching for 8 years. She currently teaches Math 1 and Math 2 at Green Hope High School in Cary. Hannah also holds a Master's degree in curriculum and instruction from Concordia University.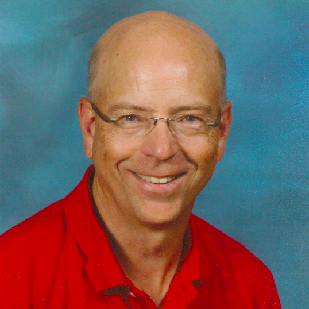 Dr. Boyd Blackburn
Dr. B is the LEAP math teacher and MATHCOUNTS coach at Chapel Hill's Smith Middle School.  LEAP is a district-wide program for highly gifted studentsn, and Dr. B's math teams are consistently among the top two or three in North Carolina for MATHCOUNTS, the AMC8, and the AMC10. In addition, his students often win the North Carolina State Math Contest. He has twice coached the North Carolina State MATHCOUNTS team.  Over the last 16 years, Dr. B has taught Prealgebra through Precalculus, and he holds a PhD in cognitive psychology as well as an MS in secondary math education.  His passions include tennis, bridge, and (surprise!) math.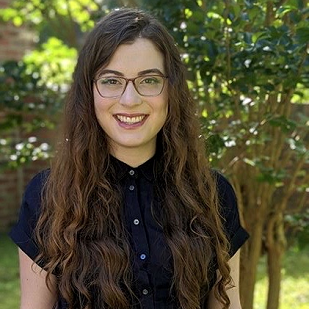 Dana Dahringer
Dana is an experienced teacher who brings to the classroom her enthusiasm, creativity, and a proactive approach to her students' educational needs. She has trained students in mathematics from elementary to high school. Dana earned her Bachelor's degree from North Carolina State University. She spends her spare time volunteering at a crisis prevention center, camping, and exploring nature.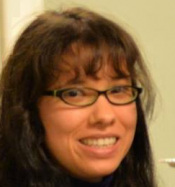 Miriam Diller
Miriam holds a Master's in English literature from Rutgers University and a Bachelor's in English from North Carolina State University. In the past 15 years, she has taught or tutored students at almost every level of reading and writing, from elementary school to college. She also has extensive experience in editing and research. Miriam loves to incorporate students' interests and backgrounds into the classroom when possible, engaging students while emphasizing the wide applicability of language arts skills.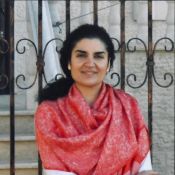 Rasha Dumarieh
Rasha loves math and is passionate about making the subject engaging for her students. She has taught and tutored math from the developmental level through calculus and has recently been working with math students at Durham Tech Community College. Rasha earned her Bachelor's degree in software information systems with a minor in math from UNC Charlotte, where she also earned a Master's in architecture. In her free time, Rasha enjoys reading, going out in nature, and mentoring K–5 students in her community.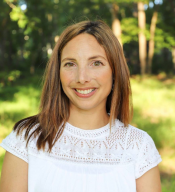 Andrea Dwyer
Andrea has taught math and science at the elementary, middle school, and community college levels and she loves helping her students develop as thinkers and doers. She holds an MS in physics from the University of North Carolina at Chapel Hill and a Master of Arts in Teaching (MAT) in elementary education from North Carolina State University. Recently, Andrea has transitioned from classroom teaching to developing math curriculum, and she's excited to be working with the students at AoPS Academy Morrisville! Andrea has three elementary-aged kids of her own, her favorite color is blue, and she loves to garden, cook, and go to the beach.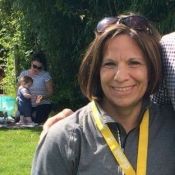 Lisa Eise
Lisa is a veteran teacher with over twenty years of classroom teaching experience. She holds an education degree from Meredith College. With her vast teaching experience across a variety of grade levels, Lisa brings creativity, joy, energy, and a love for teaching into her classroom each and every day. She has a passion for language arts, particularly for reading and making books come to life in the classroom.
Dr. Frank Ethridge
Frank earned his PhD in mathematics from the Courant Institute of Mathematical Sciences at New York University. Frank also held a postdoctoral fellowship at Yale University. Currently, he teaches mathematics and statistics at the University of North Carolina at Chapel Hill's Kenan-Flagler School of Business.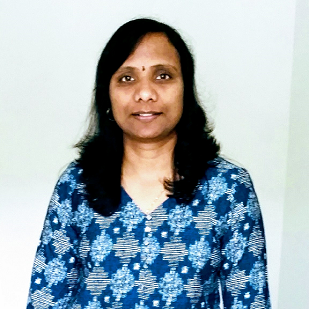 Lakshmi Ganesan
Lakshmi received her Bachelor's degree in mathematics and Master's in computer science from India's Madurai Kamaraj University and is currently teaching in the Special Education Department at Apex Friendship High School. She has also volunteered her time in teaching math to kids at elementary school and has worked as a substitute teacher of middle-school math and science.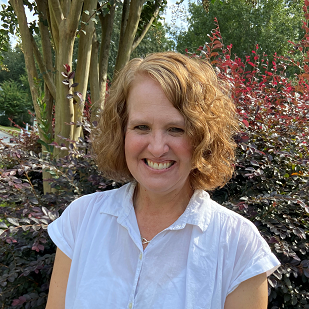 Heather Jennings
Heather earned her industrial engineering degree from the University of Michigan and master's degree in engineering management from the George Washington University. She has worked as an Industrial Engineer and Project Manager, as well as preschool teacher and community volunteer. Recently, Heather has worked as a docent at the NC Museum of Art, helping K-12 students connect to art. She has always considered herself a "math person" who sees math more as a language, not unlike a foreign language, where words in a problem translate into an equation. She enjoys working with others to reframe math in ways that make more sense to them. When she's not reading historic fiction, Heather also spends time traveling with her husband and two daughters and watching Michigan Football.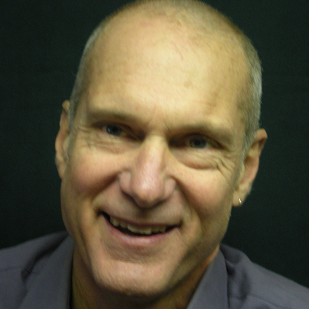 Don Katahdin
Don Katahdin holds a BS in Electrical Engineering from Washington University in St. Louis and a MS in Computer Studies from NC State. He worked for 21 years as a computer software engineer in the Raleigh-Durham area, most notably for Nortel Networks. He coached childrens track for 6 years and loves seeing how fast young people can achieve personal records, as compared to adults. Don enjoyed tutoring middle and high school students so much that he decided to become a teacher, but he enjoys mathematics so much that he recently acquired a BS in mathematics from Portland State University. Outside of class, Don enjoys hiking, bicycling, and singing. He has sung in the chorus of 5 grand operas in Raleigh.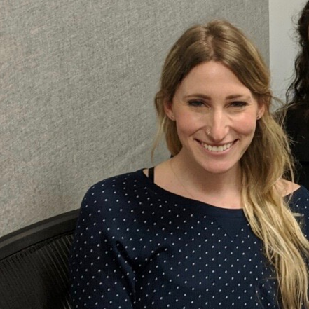 Sharon Levine
Sharon holds a Master's degree in curriculum and instruction from the University of Mississippi and a Bachelor's degree in journalism and public policy analysis from the University of North Carolina at Chapel Hill. Currently, she works in UNC's Office of Undergraduate Retention, overseeing a suite of courses designed to help students excel during transitional phases in their undergraduate career. Sharon loves the classroom and has experience teaching middle and high school English, coaching teachers, and developing educational programming. She is a proud graduate of the Mississippi Teacher Corps program.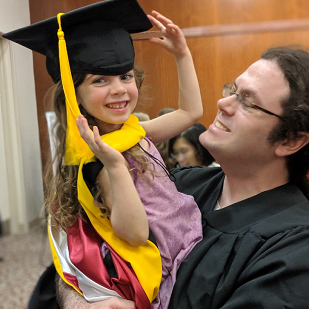 Tim MacNeil
Tim completed his BS in mathematics education at North Carolina State University and is currently pursuing a Master's in statistics. For five years, Tim worked at the Academic Skills Center at Vance-Granville Community College, where he specialized in training the school's mathematics tutors, organizing study groups, and assisting students at all skill levels. In his free time, Tim loves spending time with his daughter, solving problems that are 'just a few steps away,' playing video games, and coordinating a yearly academic conference that focuses on the study of games.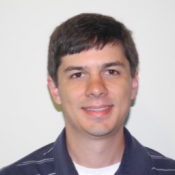 Douglas Marks
Douglas earned his MS in mathematics from North Carolina State University and spent five years teaching at the North Carolina School of Math and Science. He currently works for an educational software company where he codes math problems. Douglas has experience with a range of high school level mathematics courses and electives, and enjoys helping highly motivated students understand mathematics.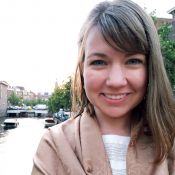 Carolyn McCormick
Carolyn's early interests in math and science have been rooted in a desire to help others. While in high school, she learned about engineering and the incredible opportunities to help people as an engineer. Carolyn completed undergraduate studies in mechanical engineering from Lafayette College. She also holds two Master's degrees: one in mechanical engineering from Purdue University and one in biomedical engineering conferred jointly between UNC in Chapel Hill and NC State. Carolyn has had the pleasure of working with K-12 students in various math and physics topics and has mentored and taught undergraduate engineering students. As an engineering professional, Carolyn supports biomedical research studies and medical device product development. Outside of the classroom, Carolyn and her husband, Matt, are rock climbing at Triangle Rock Club or volunteering at their church.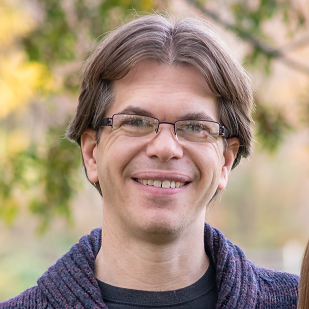 Benjamin Martens
Benjamin holds a bachelor's and master's degree in chemical engineering from MIT, where he served as a TA for an introductory computer science class. His career has been varied, including vaccine biopharmaceutical production, controls engineering for a turbine manufacturer, and work as a bond trader and strategist. Benjamin developed a love for teaching as a MATHCOUNTS coach, and he loves to provide real world commentary on the practical application of the techniques that students are learning.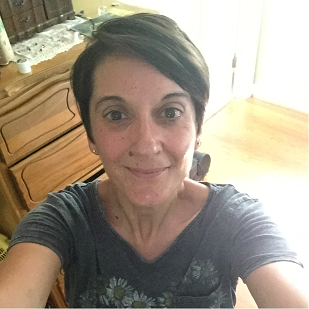 Alissa McElreath
Alissa has a Master's degree in creative writing from Binghamton University, where she studied under the poet Ruth Stone. She also has a Master's degree in English language and literature from the University of Rochester. She has published fiction and non-fiction, served as a senior editor for the online literary magazine Literary Mama, and taught students from high school through university. Alissa loves working with students from all backgrounds and of all ages and especially enjoys seeing their skills and confidence flourish.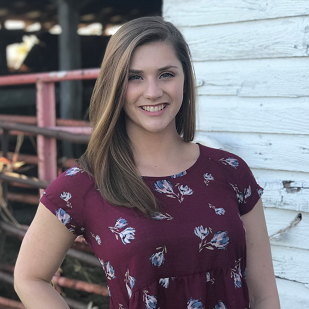 Stephanie Blake Misciagno
Blake got her BS in speech-language pathology and audiology from the University of North Carolina at Greensboro (UNCG) in 2012. She also has her master's in speech-language pathology from UNCG. She enjoys weight lifting and swimming and has been teaching swim lessons for children ages 3-13 since 2013.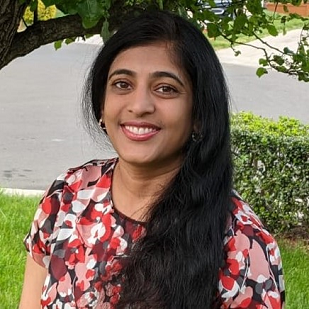 Deepa Nidumuri
Deepa earned her undergraduate degree in math, statistics and economics from Bangalore University and an associate's degree in computer programming from Durham Tech Community College. She has been a member of AoPS Academy since 2015 and both her children are proud AoPS students. She enjoys sharing the values of this academy with the community and loves teaching Math to children. In her free time, she enjoys baking and painting with her children, trying new cuisines, yoga, and walking with her miniature aussiedoodle.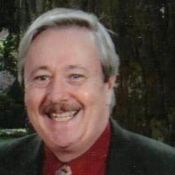 Brian Phillips
Brian Phillips has taught math and science at local private schools and also works as a math tutor. He holds a BS from NC State in chemical engineering and history, and an MS in occupational health and safety from Eastern Kentucky University. Brian comes to teaching after a 35-year career managing Environmental, Health, and Safety programs at large corporations. He also managed the Safety and Quality programs at OE Enterprises, which provides support and job training for people living with disabilities. Outside work, Brian is active in his church and enjoys, reading, swimming, and historical re-enacting. He and his wife Mary Beth have two adult children.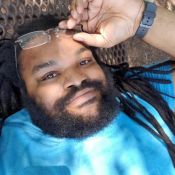 DJ Rogers
DJ has loved teaching young people his whole life. During college at UNC Chapel Hill, he discovered a love of helping youth tell stories through writing and founded the organization Building Bonds, Breaking B.A.R.S. (Barriers Against Reaching Success) to teach incarcerated young men. He taught creative writing workshops all over the Triangle and state with Sacrificial Poets, later directing the organization. He also teaches spoken word poetry and oration to college students. He's happy to keep giving knowledge and a love of learning through AoPS Academy! When he's not teaching, he's probably flying drones or playing Yu-Gi-Oh or video games with his kiddo, Pen.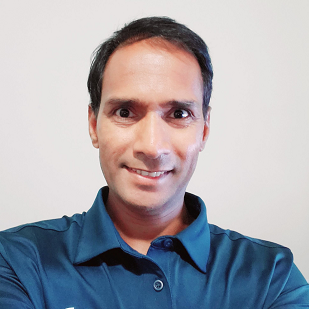 Radha Sahoo
Radha earned his M.Sc. in Physics from the Indian Institute of Technology in Kharagpur, West Bengal, India. Radha has taught math and physics to high school students preparing for competitive examinations like the IIT entrance exam, back in India. He loves teaching math and physics. He also works as a software architect at Blue Origin. There they design and develop software for building and maintaining rocket parts and rockets. NASA is one of Blue Origin's clients. In his free time, he loves playing chess, running, and biking.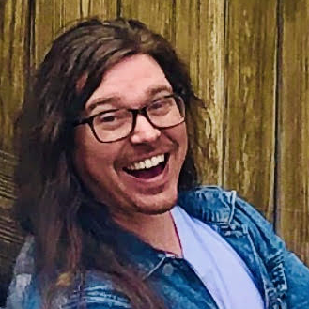 Matthew Smith
Before joining AoPS Academy, Matthew gained experience teaching and tutoring across a variety of settings. After working at a tutoring center, Matthew's passion for education prompted him to become an English instructor at both North Carolina State University and Durham Tech Community College. Matthew's degree in philosophy from NC State has often led him to reflect often on the power of inspirational teachers. He firmly believes that the mark of a good teacher is the ability to inspire others, and he's excited to inspire AoPS students to become brilliant thinkers and skilled communicators.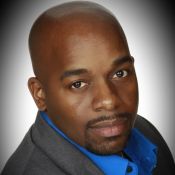 Richard Tillies
Richard Tillies, aka "Professor T," is an educator by trade with over 15 years of college classroom teaching experience in information technology and mathematics. He holds a MS degree in education and a BS degree in computer science, both from Radford University in Virginia. Richard's first paying job was in the fifth grade as a math tutor for a student in the third grade. Outside of teaching, "Professor T" is the Head Trainer at 9Round Triangle NC, a Kickboxing Fitness studio in Raleigh, NC. He can also perform a backflip and solve a Rubik's Cube (although not at the same time).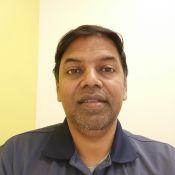 Giridharan (Giri) Venkataraman
Giri loves teaching math and science and helping his students apply their knowledge to the real world. He has coached elementary and middle school math clubs for several years. Giri earned his Master's in engineering science and mechanics from the University of Alabama and worked at North Carolina A&T State University's Engineering Research Center for Revolutionizing Metallic Biomaterials. He is now a principal engineer at Fidelity Investments. In his spare time, Giri enjoys cooking and solving cryptic crosswords.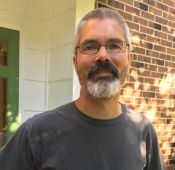 Justin Verstrat
Justin is a National Board Certified (NBCT) educator and an experienced high school language arts teacher, with twelve years' experience teaching for Wake County Public Schools. Previously, Justin taught language arts to middle-school students in California and Istanbul, Turkey. He earned his BA in English from the University of Southern Maine and his MFA in English and creative writing from San Francisco State University. Justin's knowledge of students' needs, enthusiasm for subject matter, and sense of playfulness create a lively class environment where students thrive.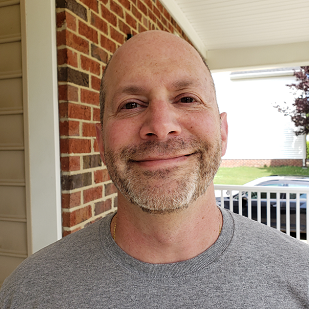 Jeff Zidman
Jeff has a passion for math, science and a good puzzle. He has a degree in industrial engineering and spends his days solving complex business supply chain and quality problems. Jeff enjoys bringing his creativity and energy to the classroom, whether he is teaching foreign language, history, statistics, or coaching students through a hands-on science project. He has taught elementary- and middle-school students and instructed adult learners.