Our Team
---
Our Founders
Richard Rusczyk
Art of Problem Solving was founded by Richard Rusczyk in 2003 to create interactive educational opportunities for avid math students. Richard is the author or a co-author of 7 AoPS textbooks and a past Director of the USA Mathematical Talent Search. He was a participant in National MATHCOUNTS, a three-time participant in the Math Olympiad Summer Program, and a USA Mathematical Olympiad winner (1989). He received the World Federation of National Mathematics Competitions Paul Erdös Award in 2014. He graduated from Princeton University in 1993, and worked as a bond trader for D.E. Shaw & Company for four years. AoPS marks Richard's return to his vocation - educating motivated students.
Glen Dawson
In 2014, Glen founded a learning center in Morrisville, North Carolina, that two years later became the first AoPS Academy campus. Glen served as the National Director of AoPS Academy until his retirement in 2019. He has experience as a college math professor, statistician, and expert SAS programmer. He has been a professional math tutor for many years, and specializes in training academically-advanced and high-performing math students. Glen is a graduate of Duke University and holds a graduate degree in statistics from Boston University.
David Patrick
Dave joined AoPS in 2004. He is the author or a co-author of 4 AoPS textbooks. Dave earned the sole perfect score on the American High School Mathematics Examination (AHSME) in 1988 and was a USA Mathematical Olympiad winner that year. He attended the Research Science Institute (RSI) in 1987, and the Math Olympiad Summer Program in 1988, where he first met fellow student Richard Rusczyk. He also finished in the top 10 on the Putnam exam in 1991. Dave graduated from Carnegie Mellon in 1992 with a BS in Mathematics/Computer Science and an MS in Mathematics. He went on to earn his Ph.D. in mathematics from MIT in 1997. He was an acting Assistant Professor at the University of Washington from 1997 to 2001. Dave is originally from Western New York and is an alumnus of the SUNY Buffalo Gifted Math Program.
---
Directors
Interested in joining our team? Click here to learn more!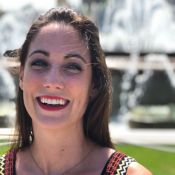 Alexandra Hanner Campus Director
Alex is the Campus Director for AoPS Academy Morrisville. Her love for education was born out of her time at Elon University, where she studied literature and creative writing but spent much of her time establishing creative writing camps for K–12 students in nearby communities. She went on to earn her Master of Arts in Teaching from Brown University and then taught writing workshop at a New Jersey middle school for six years. She is thrilled to come full circle and return to North Carolina to work with the students of AoPS Academy! Alex loves nurturing students' enthusiasm for writing and helping them to discover their unique voices. When Alex is not teaching, she can usually be found working on personal writing projects, playing outside with her dog, or experimenting in the kitchen.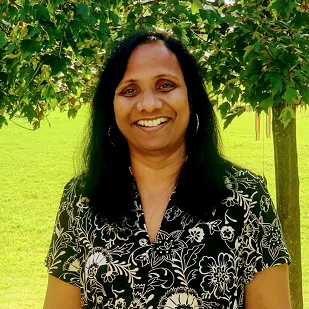 Lakshmi Ganesan Associate Director
Lakshmi is an Associate Director for AoPS Academy Morrisville. She holds an undergraduate degree in mathematics and a master's degree in computer science from Madurai Kamaraj University, India. After staying home for some time with her two children, she decided to go back to school to pursue her passion and earn her teaching degree in middle school math from North Carolina Central University. She has enjoyed teaching for the past 8 years and currently teaches 6th grade math at Martin Middle School. She believes the only way to learn math is to do math.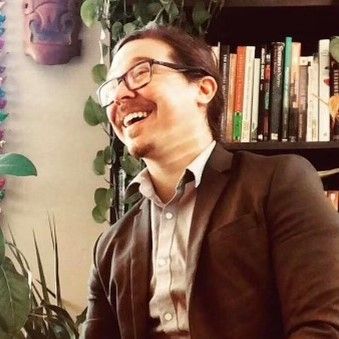 Matthew Smith Associate Director
Matt is an Associate Director for AoPS Academy Morrisville. He realized he loved teaching while studying philosophy at North Carolina State University, where he tutored subjects such as the History of Philosophy, Philosophy of Mind, and Propositional Calculus. After receiving his Bachelor of Arts degree, he pursued a certification in Teaching English to Speakers of Other Languages (TESOL) and taught academic ESL courses for international students completing their master's and doctorate degrees at NC State University. Matt deeply believes that good teachers have the ability to inspire others, and he is excited to inspire AoPS students to become brilliant thinkers and skilled communicators. When Matt is not teaching, he enjoys biking, writing music, and working in his garden.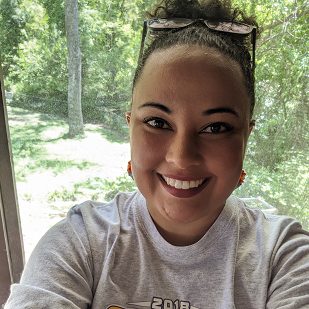 Angel Bell Senior Associate Director
Angel is a Senior Associate Director for AoPS Academy Morrisville. She is a certified high school math teacher with 10 years of experience in both face-to-face and virtual classrooms. Angel earned her BA in mathematics from Queens University of Charlotte, and she attended Johns Hopkins University (Applied and Computational Mathematics) and Gardner-Webb University (Curriculum and Instruction). She happily stumbled upon the Art of Problem Solving when she began tutoring online in 2015. The curriculum inspired her to begin coaching students for math competitions including MATHCOUNTS, the AMC 8/10/12, and state-specific contests. Before becoming an Associate Director, Angel taught for both AoPS Virtual Academy and AoPS Online and was a full-time School Staff Specialist on the AoPS Online Operations team. Aside from doing math for fun, she dabbles in hobbies including reading, crocheting, building 3D puzzles, and playing soccer.
---
Office Staff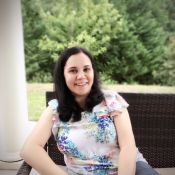 Kirti Pathak Administrative Coordinator
Kirti is the Administrative Coordinator for AoPS Academy Morrisville. She moved to the US in 2002 and holds an undergraduate degree in accounting from Delhi University. She joined AoPS Academy in 2016 and enjoys meeting families and telling them about the impact of an AoPS education. In her free time, she likes to read, learn about different cultures and travel with her family. She especially loves to see the world through her kid's eyes.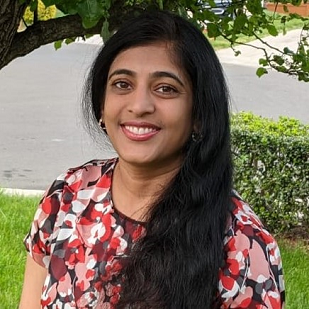 Deepa Nidumuri Front Desk Lead
Deepa is the Front Desk Lead for AoPS Academy Morrisville. Deepa earned her undergraduate degree in math, statistics and economics from Bangalore University and an associate's degree in computer programming from Durham Tech Community College. She has been a member of AoPS Academy since 2015 and both of her children are proud AoPS students. She enjoys sharing the values of this academy with the community and loves teaching math to children. In her free time, she enjoys baking and painting with her children, trying new cuisines, yoga, and walking with her miniature aussiedoodle.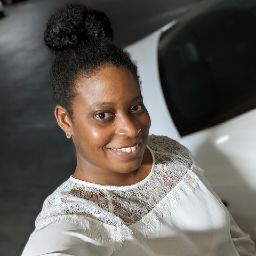 Karimah Bennett Front Desk Associate
Karimah is a Front Desk Associate for AoPS Academy Morrisville. A former teacher, she earned two Bachelor of Science degrees in environmental science and geography at North Carolina Central University and taught high school level science (9th through 12th grades). After she left teaching, she returned to school to complete her MBA in HR management. When she isn't at AoPS Academy, Karimah enjoys spending time with her cat, Felix, league bowling, traveling, reading, watching documentaries, shopping online, and working towards her Board Certification of Genealogy.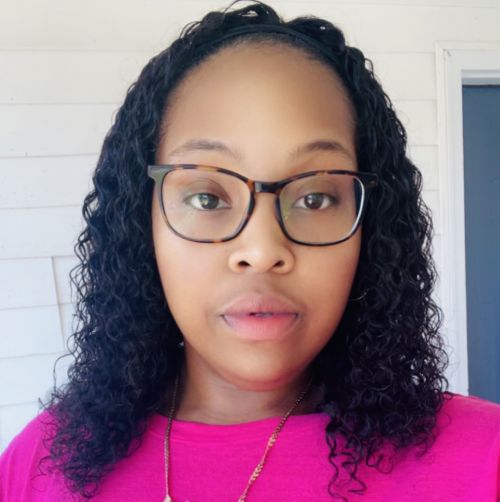 Gena Cotten Front Desk Associate
Gena Cotten is a proud graduate of Johnson C. Smith University located in Charlotte, NC, where she obtained a bachelor's degree in psychology and a minor in criminology. She is also a proud graduate of Southern New Hampshire University, where she obtained a master's degree in clinical psychology. She is currently a social worker working for our public every day. Working with families from various cultures and backgrounds gives her great gratitude. Working with youth has been the greatest reward to her, as working alongside the sharp minds of our future and communities has always been a passion of hers.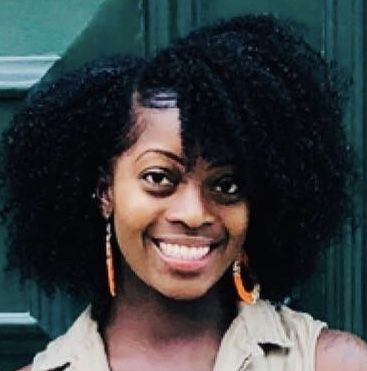 Iye Massaquoi Front Desk Associate
Iye Massaquoi is originally from Alexandria, Virginia. Her love for track and field landed her a spot on the track team at North Carolina State University in 2015, where she earned her bachelor's degree in anthropology. After undergrad, she decided to pursue a career in Optometry/Ophthalmology. She currently works under a very prestigious Ophthalmologist in the RDU area in pediatrics. She enjoys working with children, and believes they truly are our future. In her free time, she tries to stay fit and active, whether that be with a long walk at the park after work, or hitting her weekly apple watch goals.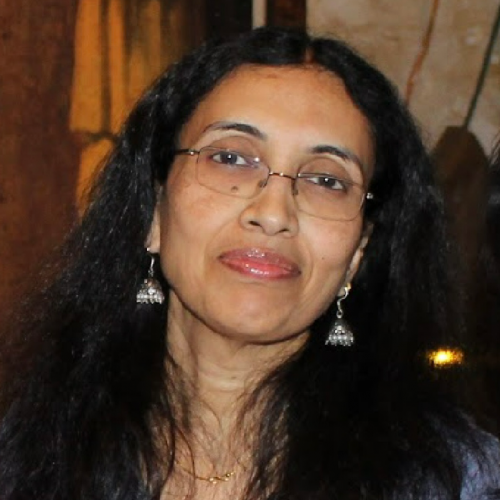 Surekha Reddy Patlolla Front Desk Associate
Surekha is a Front Desk Associate for AoPS Academy Morrisville. She joined AoPS in 2018 and received her Bachelor of Arts degree from Osmania University, Hyderabad, India. She loves to decorate her house and is very much interested in interior design. In her free time, she likes to shop, watch movies and play games with her nephew Aditya. Her favorite part of AoPS is watching kids walk in through the door.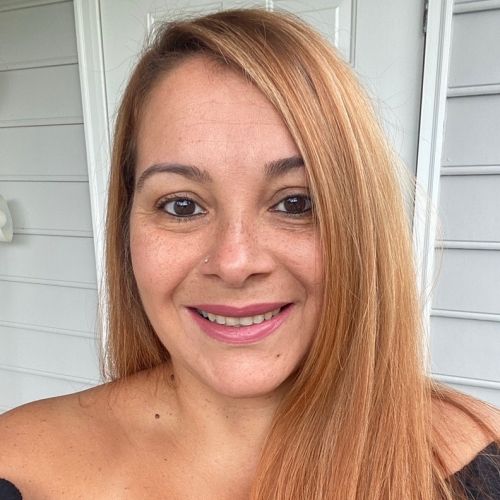 Gladys Torres Front Desk Associate
Gladys joined AoPS in 2017. She has earned degrees in healthcare management, certified dental coding, medical administration, and medical billing and coding. In her free time, Gladys enjoys spending time with her family, cooking, reading, baking, bowling, crocheting and traveling. She loves communicating with kids of all ages and hearing what they have to share with her, as well as assisting parents in any way possible. She truly considers AoPS to be her family too.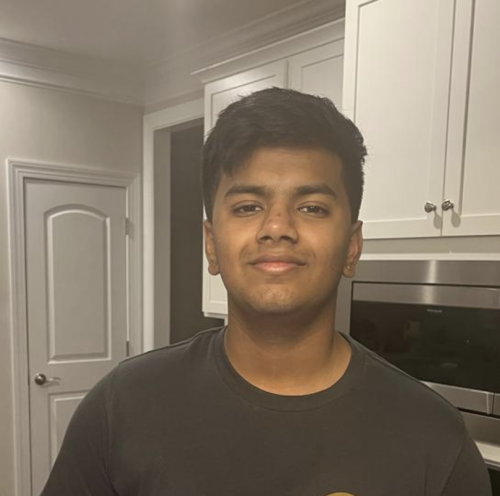 Siddarth Giridharan Math and Language Arts Teaching Assistant
Siddarth "Sid" Giridharan is a sophomore at The Early College at Guilford, Greensboro, NC. Being passionate about mathematics, Sid has participated in math competitions from the regional to national level and spends his free time tutoring elementary schoolers for his school county. When he isn't thinking about the next formula that he can use to one-up his dad's knowledge of math, Sid loves playing the Indian Classical Violin and enjoys delivering performances across the state. His love for music is varied but passionate, ranging from the grooves of Ray Charles to the hard-hitting bass of Drake and Travis Scott. Outside of music and math, Sid calms himself down by rowing with his row crew on the lake and in regattas.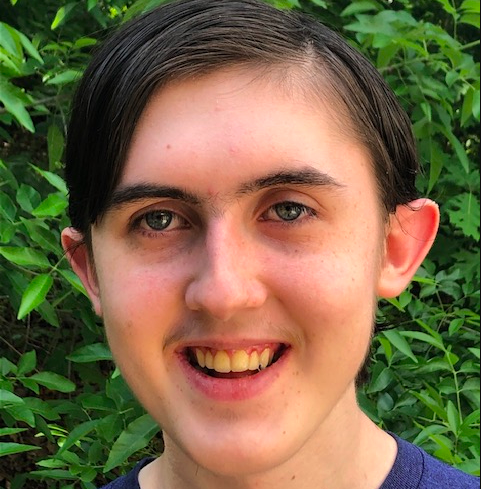 Paul Hamrick Math and Language Arts Teaching Assistant
Paul is a student on a gap year who graduated high school in 2022. He has taken many AoPS courses online over the years. He loves helping students to understand mathematics. He grew up in Monterey, California, and has moved around a bit since then. When he is not explaining mathematics, he might be reading a novel, playing with his dog, working on a fiction story, playing an instrument, or self-studying a mathematics textbook.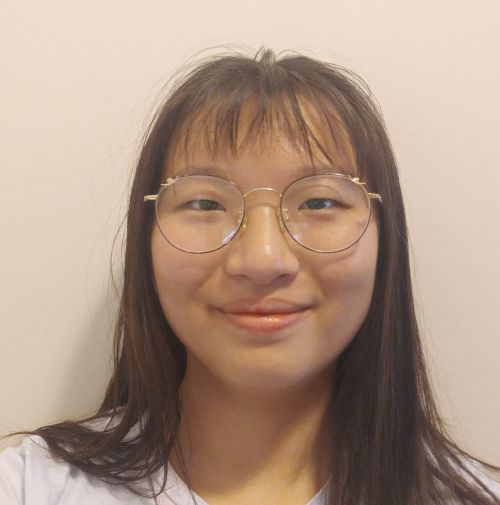 Andrea Wang Math and Language Arts Teaching Assistant
Andrea Wang is a high school student in Chapel Hill, and has taken math and English classes at AoPS Morrisville. She participates in Mock Trial, acts in the theater department, and runs an art club and a forensics club at school. She has worked as a summer camp counselor and has previously volunteered as a math and English tutor. She is also an animal lover who has a dog, two fish, and three cats!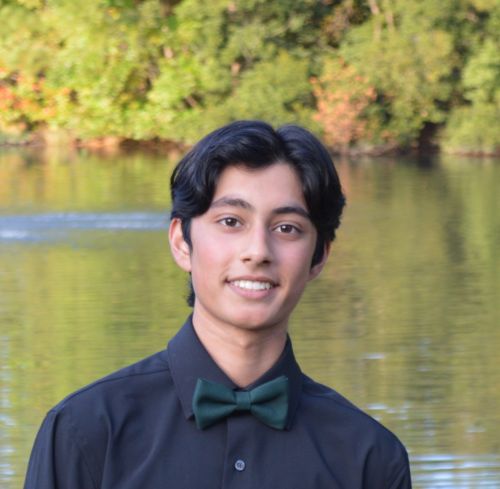 Om Gautam Campus Facilities Assistant
Om is a high schooler at Panther Creek High School, and has taken many courses through AoPS in the past. He helps run the Technology Student Association and National Technical Honors Society at school, in addition to participating in DECA and Programming Club. He is also working on reaching out to underprivileged communities to tutor kids in STEM subjects through his nonprofit. Outside of AoPS and school, Om loves to run, play video games, code, and hang out with friends.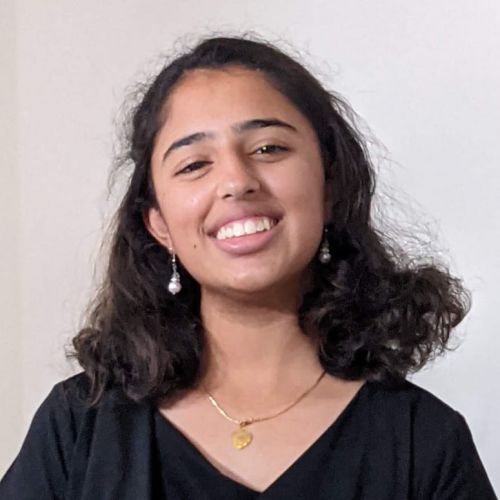 Akshaya Rajesh Campus Facilities Assistant
Akshaya Rajesh is a student at Panther Creek High School. She is a tutor for elementary schoolers in Durham public schools. Akshaya is also a part of the PC marching band, and plays the flute. She loves psychology and sociology and plans on pursuing these subjects in college. Outside of school and band, Akshaya enjoys biking, listening to music, and hanging out with her friends.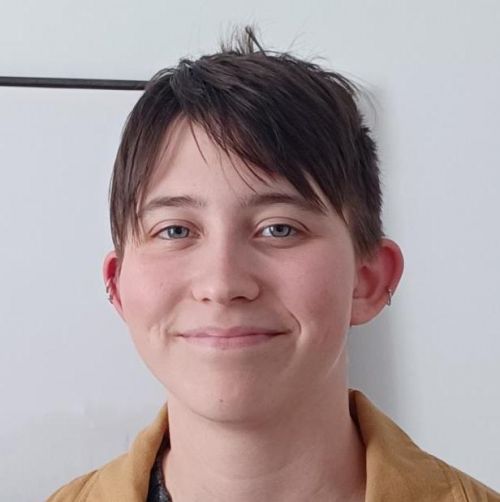 Niklas Regan Campus Facilities Assistant
Niklas is a 17-year-old junior at Green Hope High School and one of AoPS' newest recruits. You will see Nik helping direct traffic between classes - say Hi! Nik has lived in the Raleigh area all of his life, and enjoys family vacations to the mountains. He has 3 siblings, so he's good at problem solving and coming to compromises. He loves animals and reptiles (and currently has two pet geckos (Tommy and Dicky) and one very cute turtle (named Maraschino). He's a big fan of chocolate muffins and scary movies. Niklas loves art and wants to become an illustrator. Nik loves working at AoPS because, "...the people are great, the environment is always positive and academically encouraging…" and as someone who's not very good at math, Nik appreciates that everyone is always uplifting, caring, and helpful.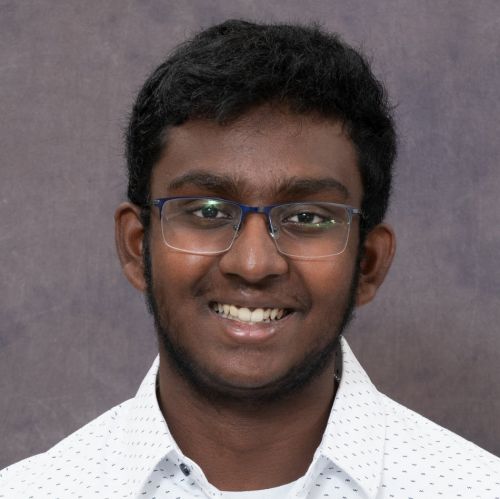 Siddharth Vijaymurugan Campus Facilities Assistant
Siddharth is a junior at Raleigh Charter High School. After being a student at AoPS Morrisville himself, his love for math grew exponentially and expanded to include physics, which he plans on pursuing in college. Specifically, he's looking to become a scientist working to improve Quantum Computing. He's also participated in various science fairs since middle school. After becoming a high school student, he's been coaching middle school students to participate in science fairs. From his love for math, he started tutoring math for students in elementary school. In fact, he's also tutored Spanish! Aside from his passion for math and physics, Siddharth is an avid fan of cricket and a hobbyist photographer.
---
Instructors
Interested in joining our team? Click here to learn more!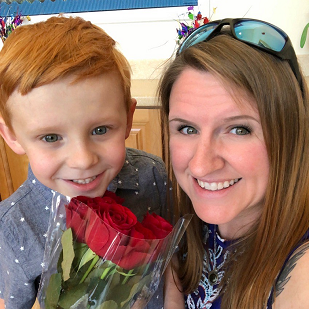 Hannah Beers Senior Instructor
Hannah Beers is a veteran teacher with over 13 years of experience in the Public School System. She loves helping students find a safe place to learn, explore, and grow. A North Carolina native, Hannah grew up in Morrisville, graduated from East Carolina University with degrees in mathematics and mathematics education, and holds a Master's Degree in Curriculum and Instruction from Concordia University. In her free time, Hannah enjoys hanging out with her son, Remington, and her family, reading, exploring nature trails, and working out.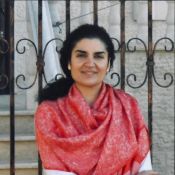 Rasha Dumarieh Senior Instructor
Rasha is a Senior Instructor for AoPS Academy Morrisville. She loves math and is passionate about making the subject engaging for her students. She has taught and tutored math from the developmental level through calculus and had recently been working with math students at Durham Tech Community College. Rasha earned her bachelor's degree in software information systems with a minor in math from UNC Charlotte, where she also earned a master's degree in architecture. In her free time, Rasha enjoys reading and solving math puzzles, going out in nature, and mentoring K–5 students in her community.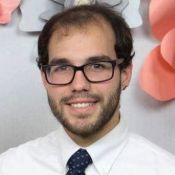 John Allums
John first discovered how much fun it is to teach math while working as a teaching assistant with the Talent Identification Program (TIP) at Duke University. He holds a degree in math from Tulane University, a Master of Arts in teaching from Duke, and has taught math to both high school and community college students. Outside of AoPS Academy, John is a high school teacher at Saint Mary's School, teaching Honors PreCal and AP Calculus. When he isn't teaching, John loves Ultimate Frisbee and speedcubing—his current best time is 10.2 seconds.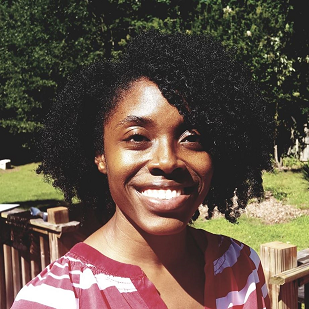 Dr. Shenek Alston
Shenek, a native of South Carolina, is a Christian, wife, and mother and lives in North Carolina. The Alstons have four children. Shenek has a PhD in statistics from NC State University, and she also holds a BS in math. Currently, Shenek homeschools her children and believes that one of the most important things she will ever do is to homeschool them. Her desire for them is that they would love God with all of their hearts! She is the author of two fictional STEM books for kids: Anna Kid Engineer, and Andre Kid Aviator. She has also authored an e-book: 20 Possible Holes in Your Child's Math Education.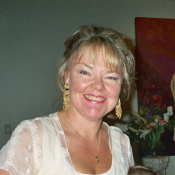 Linda Baker
Linda's joy is inspiring and motivating youth to think critically and creatively about math. Her 40-year career includes working as a systems network architecture instructor for IBM Asia Pacific, being a teacher of technical classes, teaching accelerated, advanced and compacted math to middle and elementary schoolers, including academically and intellectually gifted students. She led teams in Odyssey of the Mind, MathCounts, and Math Olympiad. Linda's passion is to develop, write and implement curriculum for highly able math students. Her approach to teaching is investigative, humorous, and inviting. Linda has two children currently at NC State studying electrical engineering and at the University of SE Florida studying psychology. Linda also scuba dives, takes underwater photography, gardens, and enjoys bird watching.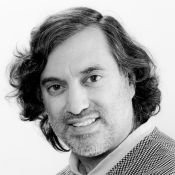 Dilip Barman
Dilip Barman loves math and teaching. He has taught students at all levels from elementary school through college, and holds degrees in mathematical sciences from The Johns Hopkins University, computer science and software development from Marist College, and computer science from Brown University. His post-graduate research applied computationally feasible hypermedia and artificial intelligence (AI) to practical instructional. He then worked in software and hardware development at IBM. Dilip is also a prize-winning photographer and has taught photography for many years. A passionate vegan cook, he hosts the largest vegetarian Thanksgiving Dinner in the US every November. Dilip is a member of the Triangle Math Teachers' Circle and homeschools his elementary-school-aged daughter.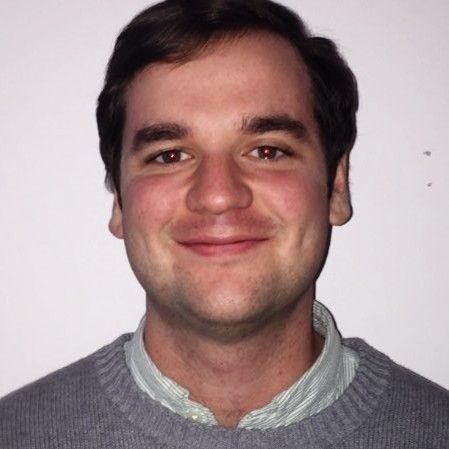 John Bolen
John has over seven years of experience teaching and tutoring at both the university and high school levels. He holds a Master of Fine Arts degree in creative writing from the University of Florida and a Bachelor of Arts in English from Sewanee: The University of the South. He has worked as an English teacher for a high school in North Carolina, an instructor of writing for the University of Florida, an editorial assistant at a literary journal, a features writer for several magazines, and a digital sales planner for Condé Nast. In his free time, John likes to read, write fiction, and play the guitar.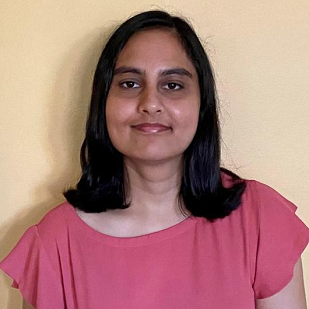 Nikita Choudhary
Nikita got her BS in business administration-finance from North Carolina State University in 2018. She enjoys working with different kinds of learners; Nikita enjoys seeing a student finally understand something, because she believes every student is talented in their own unique way. In her free time, she enjoys weightlifting, trying new cuisines, and trying to improve her photography skills.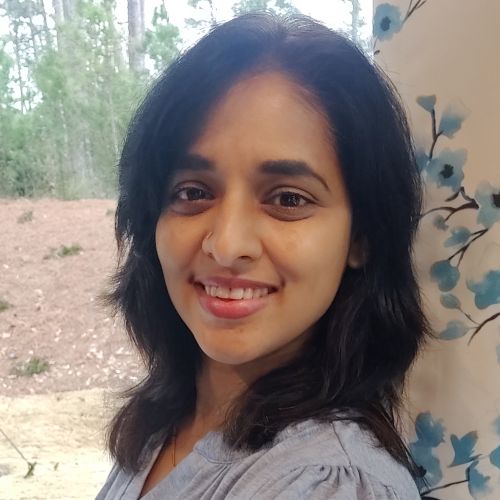 Harshada Deshpande
Harshada has completed a bachelor's degree with honors, specializing in English and Sanskrit literature. She has also completed a master's degree in English literature. Due to her passion towards teaching, Harshada has pursued a second bachelor's degree in Education (B. Ed), specializing in English and social studies teaching methods. She has worked as a lead teacher for 4th graders in a highly regarded school in Pune, India, for 4 years. Harshada is currently working as an early childhood educator in a pre-school in Cary. Apart from teaching, she possesses strong affection for the Indian classical dance Kathak, in which she has also earned a master's degree, and has run her own dance academy in India. As a teacher she believes that the "purpose of education is not to make the one successful outside but to make the one beautiful inside". Harshada's hobbies are painting and writing poems.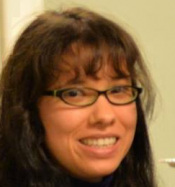 Miriam Diller
Miriam holds a master's degree in English literature from Rutgers University and a bachelor's degree in English from North Carolina State University. In the past 15 years, she has taught or tutored students at almost every level of reading and writing, from elementary school to college. She also has extensive experience in editing and research. Miriam loves to incorporate students' interests and backgrounds into the classroom when possible, engaging students while emphasizing the wide applicability of language arts skills.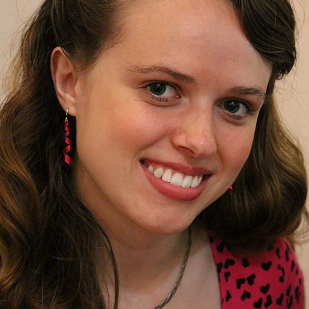 Katie Doles
Katie was previously the Campus Director for Morrisville before moving to a new position with AoPS headquarters. She holds a master's degree in mathematics from Wake Forest University where her thesis topic was Three Player Partizan Game Theory. She has extensive teaching experience with students of many ages, from elementary school through advanced college courses. Having received her own middle-and high-school math education through Art of Problem Solving, Katie says "I feel that math at its heart is a very affectionate and enjoyable subject. When given the right presentation and learning tools, people can see how beautiful it really is. Art of Problem Solving does that better than anyone."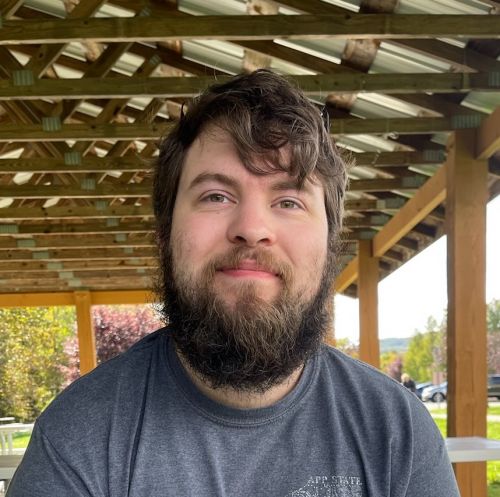 Joshua Edgerton
Joshua got his bachelor's degree in applied physics and his Master's in engineering physics from Appalachian State University. While serving as a TA for physics labs, he developed a passion for teaching students and helping them discover new concepts through hands-on lessons. His work as an automation engineer helped him hone his coding and electronics skills. During his leisure time he likes to keep up with the latest rock and metal music (and try to play it on guitar with varying success), as well as watch sci-fi movies with his cat, Ragnar.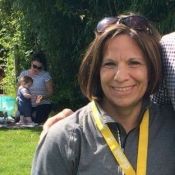 Lisa Eise
Lisa is a veteran teacher with over twenty years of classroom teaching experience. She holds an education degree from Meredith College. With her vast teaching experience across a variety of grade levels, Lisa brings creativity, joy, energy, and a love for teaching into her classroom each and every day. She has a passion for language arts, particularly for reading and making books come to life in the classroom.

Dr. Mohamed Elgindi
Dr. Mohamed Elgindi is an Emeritus professor of mathematics at the University of Wisconsin-Eau Claire and at Texas A&M University in Qatar. His Ph.D. is in applied mathematics from Michigan State University. He also has a master's degree from the University of London in algebra and a bachelor's degree from the University of Alexandria-Egypt in pure and applied mathematics. Dr. Elgindi's list of publications consists of about fifty research papers, and one US patent. In general, his research interests are in the areas of analytical and numerical solutions of differential equations arising in solid and fluid mechanics. Dr. Elgindi has also worked as a consultant for several industries in Wisconsin for more than twenty five years. Dr. Elgindi has also developed and coordinated the offering of after-school programs in Mathematics for K-12 students in Wisconsin and Saudi Arabia. Outside of work, Dr. Elgindi enjoys long walks, swimming and tennis. He also enjoys reading, music and relaxing while watching classical movies while eating popcorn and/or peanuts.
Dr. Frank Ethridge
Frank earned his PhD in mathematics from the Courant Institute of Mathematical Sciences at New York University. Frank also held a postdoctoral fellowship at Yale University. Currently, he teaches mathematics and statistics at the University of North Carolina at Chapel Hill's Kenan-Flagler School of Business.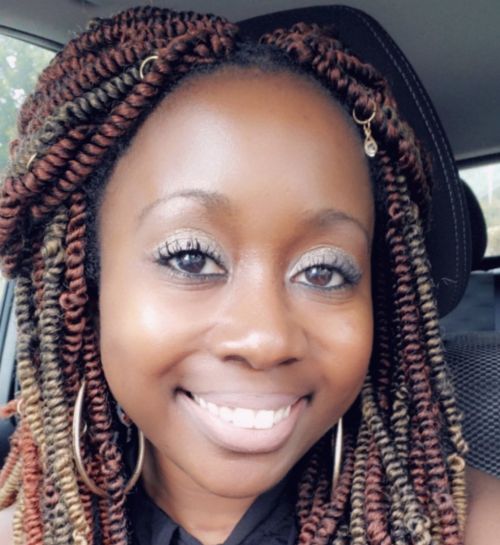 Victoria Frink
Victoria discovered her passion for mathematics while being a member (and now active alumni) of Teach for America. She has been an instructor in the public and private school sectors for over five years. She enjoys finding various ways to make learning fun and for students to form a positive connection with math. In her free time, she loves playing with her tortoise, practicing with her cello, and spending quality time with family and friends.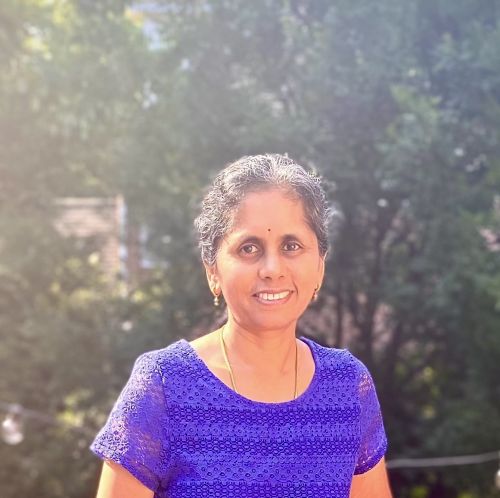 Shyamala Gopalakrishnan
Shyamala received her master's degree in math, computer science and data processing in India. Her love for teaching started as early as when she was in high school helping her classmates. After staying home to take care of her kids, she started teaching math and reading to elementary students as an instructional aide 8 years ago. Currently, she is also an instructor at Mathnasium helping elementary to high school-age students. She strives to help students achieve their full potential regardless of their abilities or background. She believes teaching is a two-way street and she is always learning from her students as much as they learn from her. In her free time she likes to read, hike, and spend time with her family.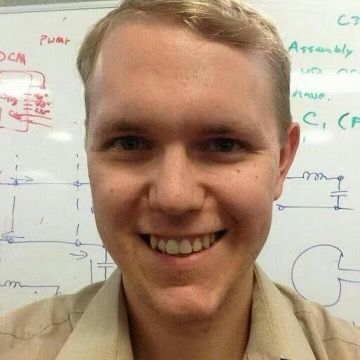 Paul Hlebowitsh
Paul is an electrical engineer who has designed circuits for wireless power, industrial light installations, package trackers, medical cleaners, and x-ray machines, yet he has never lost his original passion for mathematics. Outside of teaching, Paul is currently raising his three children, making hardware games, learning Latin, and reading books on the history of civilization.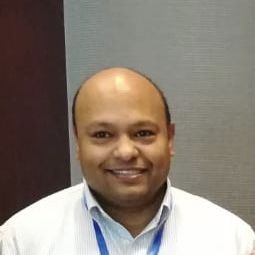 Dr. Pritish Kar
Pritish has a PhD in Materials Science from UC Berkeley, where he also taught lab classes to undergraduate students. Teaching is a hobby for him; he believes every student has their own process of understanding, and that being good at math is a never-ending process. His job is in the semiconductor manufacturing space, where he has worked in various roles from R&D to manufacturing to operations. He loves playing with his Standard Poodle/Aussiedoodle, reading about behavioral economics, and taking his kids shopping.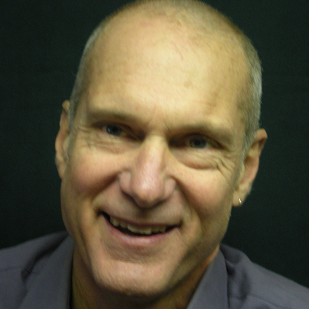 Don Katahdin
Don Katahdin holds a BS in electrical engineering from Washington University in St. Louis and a MS in computer studies from NC State. He worked for 21 years as a computer software engineer in the Raleigh-Durham area, most notably for Nortel Networks. He coached children's track for 6 years and loves seeing how fast young people can achieve personal records, as compared to adults. Don enjoyed tutoring middle and high school students so much that he decided to become a teacher, but he enjoys mathematics so much that he recently acquired a BS in mathematics from Portland State University. Outside of class, Don enjoys hiking, bicycling, and singing. He has sung in the chorus of 5 grand operas in Raleigh.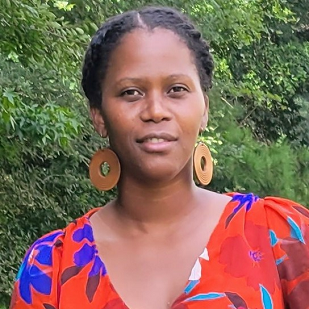 Dr. Shelly-Ann Love
As a child, Shelly-Ann's father sparked her interest in math by frequently entertaining her with math riddles. Although Shelly-Ann loved math, she was not naturally good at math. However, with hard work and determination, Shelly-Ann excelled in math throughout her academic journey. Her love for math led her to earn a Bachelor of Science degree in applied mathematics and statistics from Stony Brook University, a Master of Statistics degree from North Carolina State University, and a Doctorate of Epidemiology from the University of North Carolina at Chapel Hill (UNC-CH). Shelly-Ann has 8+ years of teaching math and statistics to undergraduate and graduate students with diverse abilities. Shelly-Ann's greatest joys in teaching math include observing students grasp a concept they had difficulty understanding and overcoming their math anxiety. Shelly-Ann is an Epidemiologist and Biostatistician who investigates risk factors of cardiovascular diseases and other age-related outcomes. Shelly-Ann enjoys working out, watching foreign movies, and spending time with her husband and three children in her free time.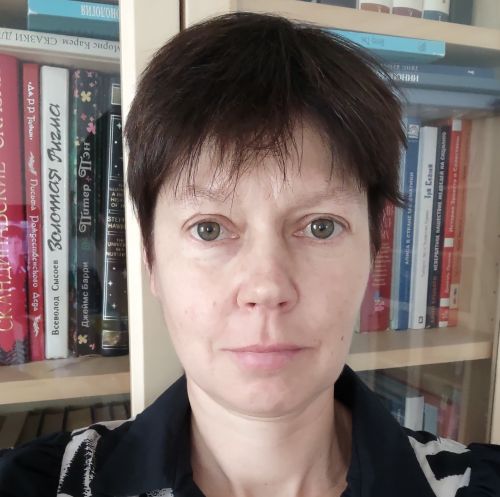 Alina Lozhnikova
Alina earned her master's degree in computer science from the Moscow State Technical University in Russia. After many years in different jobs, she came to a conclusion that math is the basis of all subjects. Whatever you are, it is always good to have a strong math foundation. Teaching at schools in the Wake County School System, Alina hears students saying how hard and boring math is. She is eager to change this opinion, because math is fun! Studying math is rewarding in many ways. Even if you love reading or history most, you can still be a very good mathematician. In her spare time, Alina loves gardening, watching art house movies, and walking/biking on trails. She has a family of five. Fun fact - Alina's dog doesn't understand English.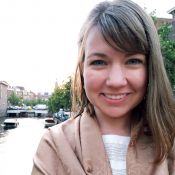 Carolyn McCormick
Carolyn's early interests in math and science have been rooted in a desire to help others. While in high school, she learned about engineering and the incredible opportunities to help people as an engineer. Carolyn completed undergraduate studies in mechanical engineering from Lafayette College. She also holds two master's degrees: one in mechanical engineering from Purdue University and one in biomedical engineering conferred jointly between UNC in Chapel Hill and NC State. Carolyn has had the pleasure of working with K-12 students in various math and physics topics and has mentored and taught undergraduate engineering students. As an engineering professional, Carolyn supports biomedical research studies and medical device product development. Outside of the classroom, Carolyn and her husband, Matt, are rock climbing at Triangle Rock Club or volunteering at their church.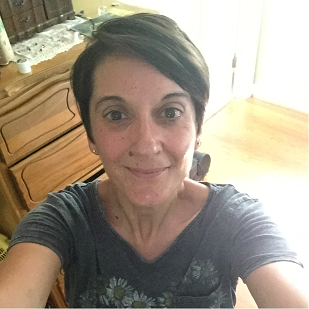 Alissa McElreath
Alissa has a master's degree in creative writing from Binghamton University, where she studied under the poet Ruth Stone. She also has a master's degree in English language and literature from the University of Rochester. She has published fiction and non-fiction, served as a senior editor for the online literary magazine Literary Mama, and taught students from high school through university. Alissa loves working with students from all backgrounds and of all ages and especially enjoys seeing their skills and confidence flourish.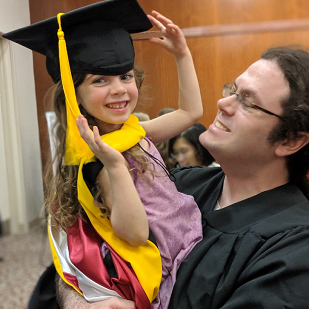 Tim MacNeil
Tim completed both his Bachelors of Science in Mathematics Education and his Masters of Science in Statistics at North Carolina State University (NCSU). Tim previously worked as the associate math director at AoPS in Morrisville before choosing to take a position at his alma mater. Tim currently works in the computer science department at NCSU training their teaching assistants in effective pedagogical techniques and handling their administrative needs. Before working at AoPS, Tim worked at the Academic Skills Center at Vance-Granville Community College for five years, where he specialized in training the school's mathematics tutors, organizing study groups, and assisting students at all skill levels. In his free time, Tim loves spending time with his daughter, solving problems that are 'just a few steps away,' playing video games, and drinking tea.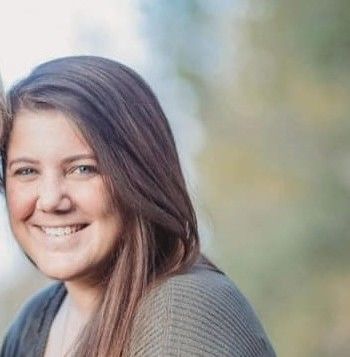 Courtney Manahan
Courtney completed her bachelor's degree in education at Frostburg State University and earned her master's degree in mathematics education from Towson University. She taught for 6 years and now works in curriculum development. While teaching, she enjoyed coaching the math and robotics team. Courtney is originally from Long Island, NY and enjoys spending time outdoors with her golden retrievers.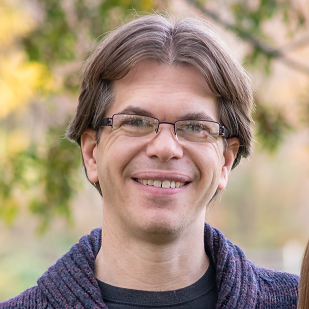 Benjamin Martens
Benjamin holds bachelor's and master's degrees in chemical engineering from MIT, where he served as a TA for an introductory computer science class. His career has been varied, including vaccine biopharmaceutical production, controls engineering for a turbine manufacturer, and work as a bond trader and strategist. Benjamin developed a love for teaching as a MATHCOUNTS coach, and he loves to provide real world commentary on the practical application of the techniques that students are learning.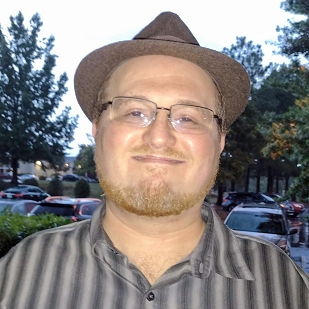 Dr. Michael Medvinsky
Michael Medvinsky loves to teach and believes that students can feel it. The most satisfying part of teaching for him is to see understanding in the student's eyes. Michael holds a PhD in applied mathematics from Tel Aviv University. He is also a lecturer at North Carolina State University where he also used to be a computational mathematics researcher. Michael likes jazz, rock and classics, but never knows the names of bands and songs, because he needs to remember mathematical theorems instead.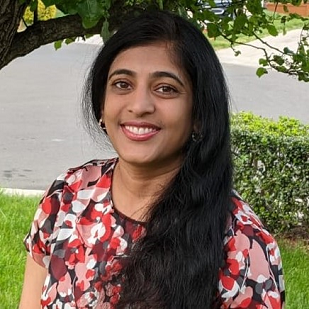 Deepa Nidumuri
Deepa earned her undergraduate degree in math, statistics and economics from Bangalore University and an associate's degree in computer programming from Durham Tech Community College. She has been a member of AoPS Academy since 2015 and both of her children are proud AoPS students. She enjoys sharing the values of this academy with the community and loves teaching math to children. In her free time, she enjoys baking and painting with her children, trying new cuisines, yoga, and walking with her miniature aussiedoodle.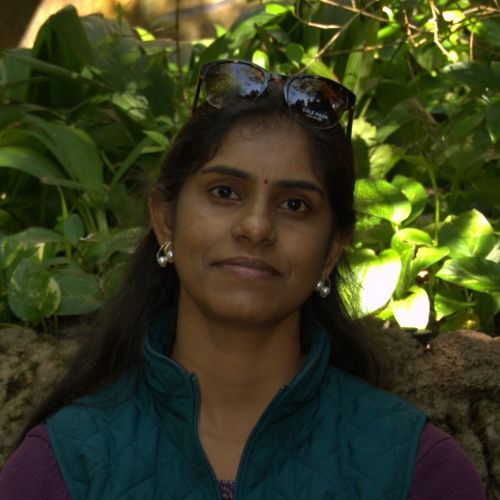 Jayasri Panangipalli
Jayasri has over 6 years of experience teaching at both elementary and college levels. She holds a master's degree in mechanical engineering and a bachelor's degree in mechanical engineering from the Jawaharlal Nehru Technological University in India. She has taught engineering students for 3 years. After staying home to take care of her family, she started teaching at Wake County elementary schools. She enjoys finding various ways to make learning fun, and to encourage students to form a positive connection with math. During her free time, she enjoys gardening, solving sudoku puzzles, playing board games with her daughter and trying new recipes.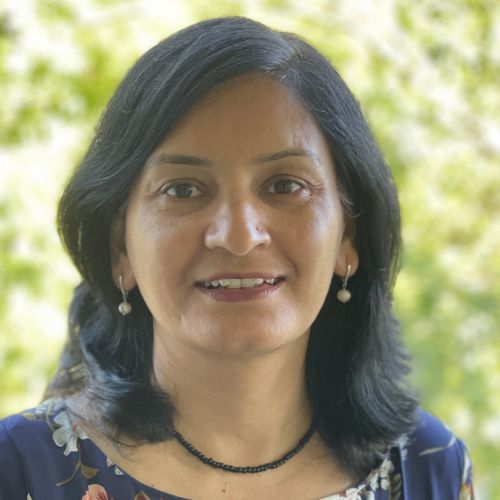 Himani Pandey
Himani loves being with children and learning from them, as she believes children have a lot to teach you! With more than two decades of experience in private tutoring, she has inculcated love for math and science in her students, who have attained academic excellence and are all over the world in diverse fields. Being a multipotentialite, she holds a bachelor's degree in education and a master's degree in science from the University of Jabalpur, India, as well as a master's degree in business administration with a specialization in Human Resource Management from IGNOU Delhi, India. In her "me" time, Himani enjoys listening to music, watching YouTube and fashioning some delectable recipes.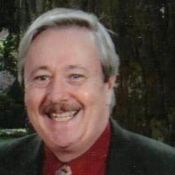 Brian Phillips
Brian Phillips has taught math and science at local private schools and also works as a math tutor. He holds a BS from NC State in chemical engineering and history, and an MS in occupational health and safety from Eastern Kentucky University. Brian comes to teaching after a 35-year career managing Environmental, Health, and Safety programs at large corporations. He also managed the Safety and Quality programs at OE Enterprises, which provides support and job training for people living with disabilities. Outside work, Brian is active in his church and enjoys, reading, swimming, and historical re-enacting. He and his wife Mary Beth have two adult children.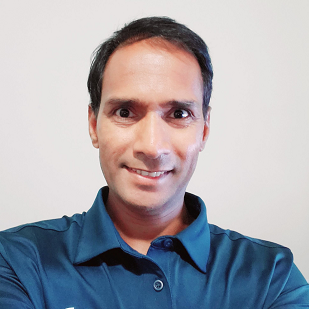 Radha Sahoo
Radha earned his M.Sc. in Physics from the Indian Institute of Technology in Kharagpur, West Bengal, India. Radha has taught math and physics to high school students preparing for competitive examinations like the IIT entrance exam, back in India. He loves teaching math and physics. He also works as a software architect at Blue Origin. There they design and develop software for building and maintaining rocket parts and rockets. NASA is one of Blue Origin's clients. In his free time, he loves playing chess, running, and biking.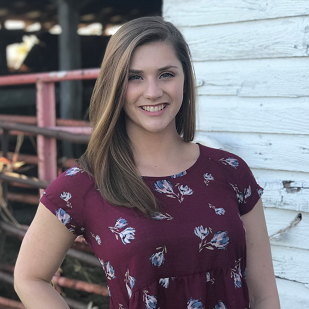 Stephanie "Blake" Sigmon
Blake is an ELA teacher for AoPS Academy Morrisville. She is also a licensed speech-language pathologist specializing in language acquisition and use (i.e., phonology, morphology, semantics, syntax, and pragmatics) in school-aged children. Blake is a North Carolina native and earned her Master of Arts degree in Speech-Language Pathology from the University of North Carolina at Greensboro. She loves helping her students develop confidence in their spoken and written language abilities.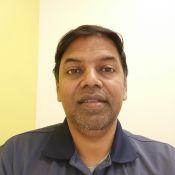 Giridharan (Giri) Venkataraman
Giri loves teaching math and science and helping his students apply their knowledge to the real world. He has coached elementary and middle school math clubs for several years. Giri earned his master's degree in engineering science and mechanics from the University of Alabama and worked at North Carolina A&T State University's Engineering Research Center for Revolutionizing Metallic Biomaterials. He is now a principal engineer at Fidelity Investments. In his spare time, Giri enjoys cooking and solving cryptic crosswords.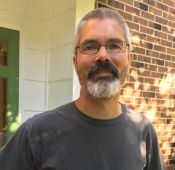 Justin Verstrat
Justin is a National Board Certified (NBCT) educator and an experienced high school language arts teacher, with twelve years' experience teaching for Wake County Public Schools. Previously, Justin taught language arts to middle-school students in California and Istanbul, Turkey. He earned his BA in English from the University of Southern Maine and his MFA in English and creative writing from San Francisco State University. Justin's knowledge of students' needs, enthusiasm for subject matter, and sense of playfulness create a lively class environment where students thrive.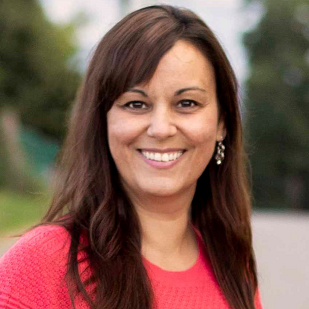 Barbara Webber
Barbara earned her master's degree in education and her literacy specialist certification from The University of Mary Washington in Virginia. She earned her bachelor's degree in education and English from Monmouth University in her home state of New Jersey. Barbara is a veteran teacher and has experience teaching middle and high school English as well as reading and literacy for all grades, starting with preschool. When she's not teaching, she loves to spend time with her three kids playing games or exploring around town. Barbara also enjoys writing, photography, and long weekends at the beach.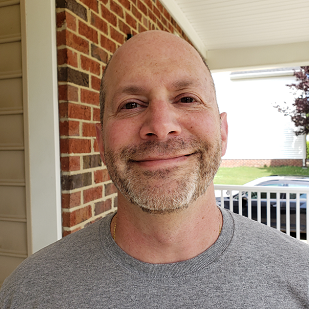 Jeff Zidman
Jeff has a passion for math, science and a good puzzle. He has a degree in industrial engineering and spends his days solving complex business supply chain and quality problems. Jeff enjoys bringing his creativity and energy to the classroom, whether he is teaching foreign language, history, statistics, or coaching students through a hands-on science project. He has taught elementary- and middle-school students and instructed adult learners.